Insubmersible and comfortable, this boat was designed for our activity in 2021.
A large canopy will provide essential shade in our latitudes and protection in case of rain showers. We also have a dive-type swim ladder for easy access to the water. Additionally, we have a hoist that allows the safe entry and exit of individuals with limited mobility, including those who cannot use their legs. It was crucial for us to ensure that people who cannot use a regular ladder can still enjoy this water activity.
This fast and highly stable boat will provide you with a pleasant navigation experience to the snorkeling sites. It offers excellent comfort when you are not in the water, allowing you to enjoy the scenery while sipping on a local juice or a more refreshing beverage.
For easy boarding and access to the water, the side doors and the front flip door facilitate entry for individuals with reduced mobility or those who do not have sea legs, including people in wheelchairs.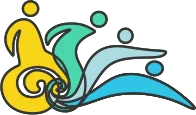 People with reduced mobility, the boat has been designed with you in mind. You can access the boat in a wheelchair and, of course, descend into the water and enjoy the activity. You do not have to use the regular boarding ladder; two specific accesses to the water have been reserved for you.