les aquanautes
Snorkeling in Martinique
Get to know the marine environment without fear and having fun.
Get to know the marine environment without fear and having fun.
SCA diving club (FFESSM approved commercial structure), we have the particularity of dedicating all our activity to supervised snorkeling. No tanks, no technical equipment, nothing to carry, everything is easy and effortless.
Our boat has been designed for your comfort and so that access to the water is possible for everyone.
The sites we have selected are ideally suited to snorkeling. Shallow water under the boat, protected from wind and waves, and all offering healthy coral reefs for the eyes to feast on.
Privileging the time of activity in the water, the navigations are short so that you make the most of swimming.
Everyone can practice, from the most experienced divers to beginners. No need to be a good swimmer, you will have all the necessary equipment so that you can discover the wonders of the reef from the surface. Your guide is a state-certified diving instructor, experienced (20 years of diving in the south of Martinique) and passionate about marine biology, he will know how to put you in confidence and give you the keys and advice to enjoy your hike.
Our outings offer you an interesting combination: about 3 hours during which you will have made an outing at sea, enjoyed about 1h30 in the water spread over two sites of discovery in general and an aperitif-snack to discuss the observations, all for a very affordable price.
Outings with family or friends, small committees, schools, businesses, come and discover the richness of the Caribbean sea by letting yourself float above the corals and multicolored fish.
Persons with reduced mobility or in a wheelchair, contact us, we can certainly also make you participate in snorkeling, we are equipped so that you can get into the water.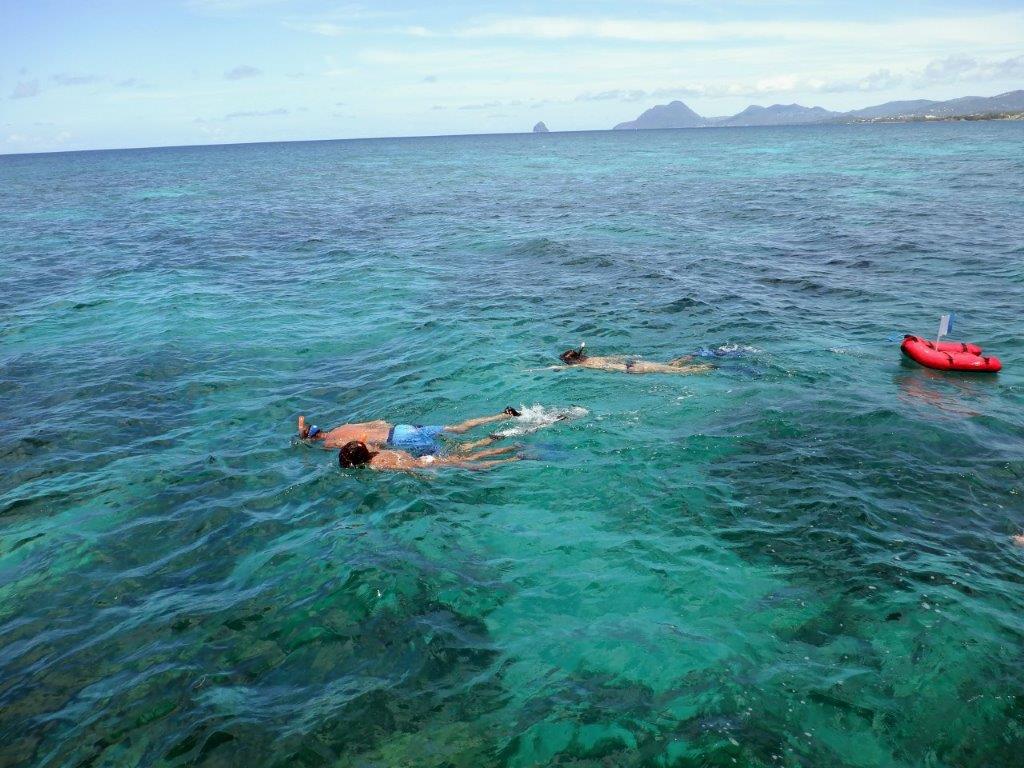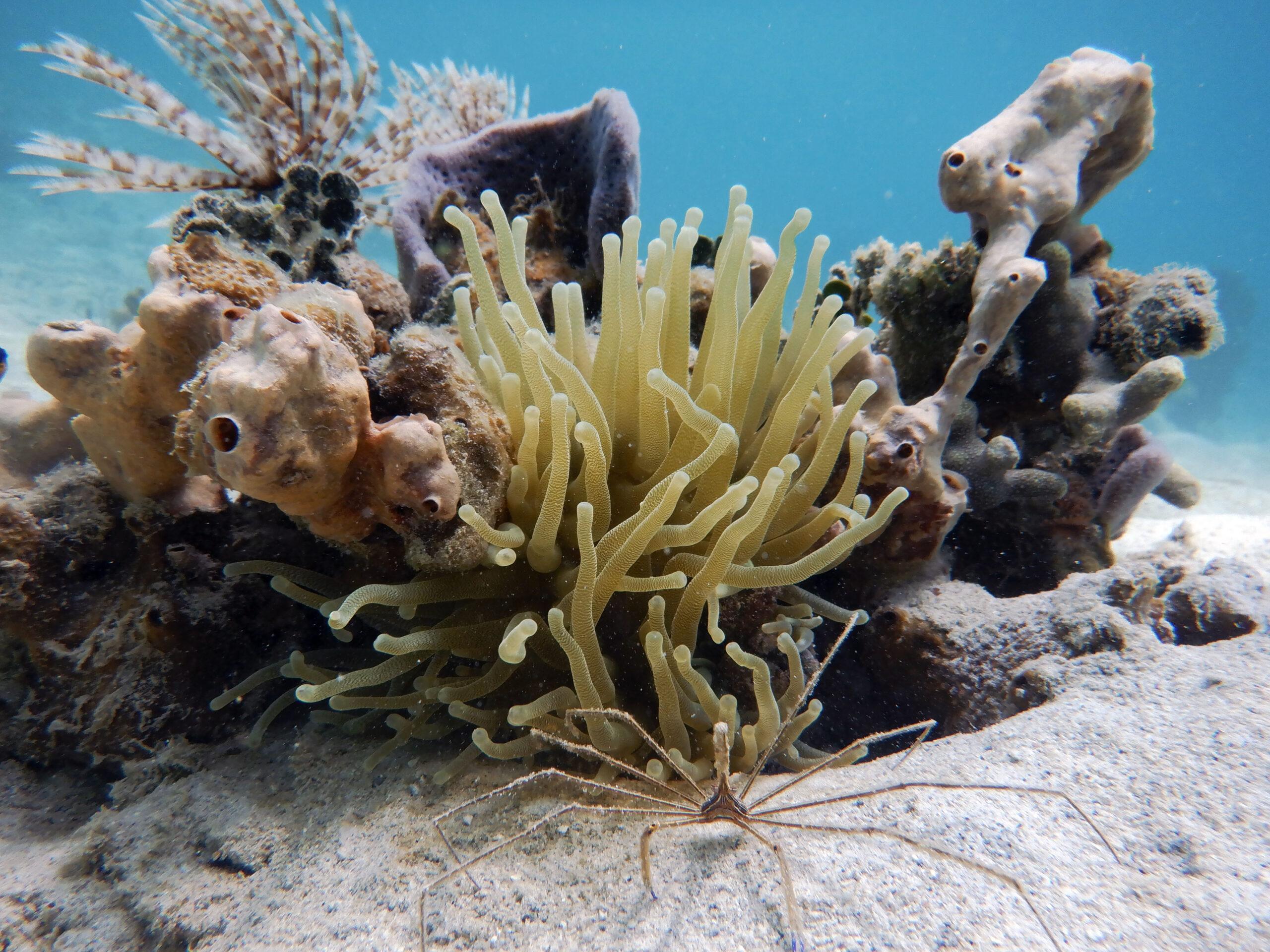 Join the Aquanauts for a marine discovery full of colors
With family or friends, this activity is simple and friendly.
We offer a swim on coral reef in the Caribbean Sea, between 26° and 31°.
We organize two outings a day, one in the morning at 9:00 am return around noon, one in the afternoon at 2:00 pm return around 5:00 pm.
The snorkeling equipment is of course provided. (short fins, masks, snorkels and buoyancy aids for people who do not know how to swim or want a support).
However, you can use your own snorkeling equipment if you prefer. Take part in a pleasant boat trip, with reduced sailing time, to make the most of swimming.